VAKANTIEHUIS TE HUUR VOOR 10 PERSONEN, HARTJE KNOKKE
Information:
:
:
number of people: 10
number of bedrooms: 3
price per weekend: from € 750
price per week: from € 1000
price per 2 weeks: Not available
price per month: Not available
price per year: Not available
type: House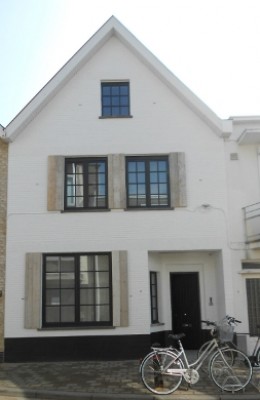 Description:
Holiday home for rent for 10 people This cozy rental holiday home with garden is located in Old Knokke near the "vegetable market". Shopping area is ver close aswell as the beach. This cottage with 2 bedrooms with king size bed, a spacious sleeping loft for 6 people and 3 bathrooms can accommodate 2 families with a total of 10 people. A house, a garden, the sea, family and friends … what do you need more for an excellent weekend.
Facilities:
washing machine

microwave

dishwasher

senseo

coffee machine

TV

DVD player

internet

oven

garage/parking spot

pets allowed
elevator

smoking allowed

children's bed

children's chair

deep frier

cycle shed

terras

bath tub

shower

basement/storage

perfect draft
Contact
Tel.: 0477356518
Website: www.zaligaanzee.be
Residence address:
De Judestraat 99
8300 De Panne
Pictures: